Broken Garage Door Springs
Do you have a broken garage door torsion spring? Let Pro Master Garage Door Service's team of experienced and reliable technicians fix the problem for you. Call us now at 855-931-1331.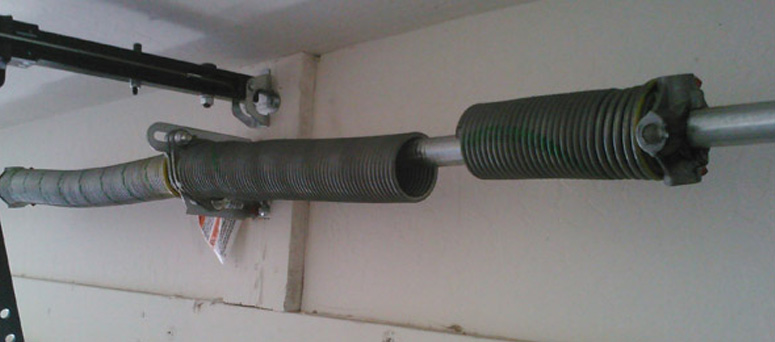 Take advantage of our Pro Master service and LIFETIME guarantees
By calling us, you will benefit from our 18 years of experience in garage door service and repairs. Our technicians are well-trained and can handle any type of problem with your broken garage door springs. Whatever is the problem with your torsion springs, we are equipped to help you.
What's more, Pro Master Garage Door Service guarantees that our torsion springs are of the best quality and durability. As such, we offer LIFETIME warranties when you use our garage door springs and avail our services. Our warranty covers all labor charges for replacing or adjusting door springs. We do not just value your business, we will care for your garage door spring needs for a lifetime.
Our technicians are available round the clock, 7 days a week to take your call and provide you with emergency garage door service. We pride ourselves in providing you with assistance as you need it and when you need it. No matter the time of night or the kind of weather, when you call and need our assistance, you will always be a priority. That's Pro Master service for you!
Monitor the use of your garage door springs
Garage door torsion springs are usually the first to break or give out among the many components of your garage door. This is because the springs bear a lot of pressure, supporting the entire weight of your garage door which can oftentimes be quite heavy. Through regular and continued use, garage door springs are usually stretched tight and subject to wear and tear.
On the average, garage door torsion springs have a lifespan of 10,000 cycles. Opening your door and closing it consist of one cycle. As such, if you use your garage door twice a day, the springs will last for 14 years. However, regular use of garage doors is usually pegged at 4 times a day, meaning your torsion springs will only last for 7 years.
It is very important to take note of the lifespan of your garage door torsion springs and monitor your use. Oftentimes, improper or poor maintenance, temperature and weather conditions, misalignment etc. can affect your garage door springs and cause it to break.
Unfortunately, broken springs can render your entire garage door useless. This brings a lot of in-convenience and may oftentimes cause accidents.
At Pro Master Garage Door Service, you are our Number 1 Priority
Do not hesitate to call Pro Master Garage Door Service to repair and replace your broken torsion spring. What's more, we provide FREE on-site cost estimates. You will never experience bill shock as we always endeavor to provide our customers with only the highest quality service at the lowest price possible.
Since 1998, our clients have always been our top priority. That is why we strive to ensure efficiency and reliability in all our services. This is evidenced by our consistent Yelp 5 Star rating, A+ rating from BBB and Super Service Award from Angie's List. You can trust that our work is done with quality as we are licensed, bonded and insured and is in the roll of Texas's Registrar of Contractors. Furthermore, you can be sure that all of our technicians passed rigorous training and our battery of background checks.
Experience Pro Master service now! Call us at 855-931-1331 and take advantage of our free estimates, lifetime warranties and the deals and discounts we offer.