Garage Door Panel Replacement
Pro Master Garage Door Service specializes in all types of garage door needs. So if you have any problems such as a broken or damaged panel on your garage door, call us to fix the problem for you, quickly and easily. Just dial 855-931-1331.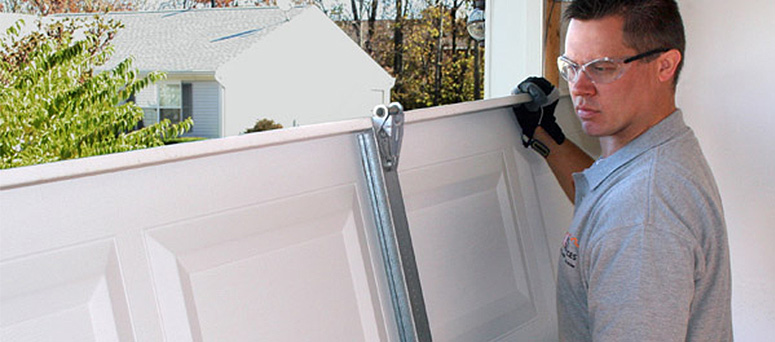 Broken garage door panel? No problem
A broken or bent garage door or panel usually happen by accident, such as when you are trying to back out of your garage door and you hit the bottom portion. Unfortunately, if you don't get this fixed, it may not only affect the other components of your garage door but compromise the security and safety of your home. As such, never hesitate to call the Pro Master Garage Door Service, the industry leader in installing and maintaining garage doors. We will replace your garage door at the most reasonable cost.
Our customers awarded us 5 Star rating on Yelp, A+ on BBB and the Super Service Award from Angie's List for our reliable, cost-efficient and quality service. We have been hailed as having the most experienced and professional technicians. This is because, being a family-owned business, we want to ensure that you only get the best service from us. What's more, for your added protection in booking our services, we are registered with Texas's Registrar of Contractors as well as licensed, bonded and insured. What more can you ask from a garage door service provider?
Pro Master Garage Door Service cares for you
When you have a damaged garage door panel, never attempt to fix the problem yourself. It pays to consult a professional because your garage door usually has complicated mechanisms that when not put together properly, you will end up paying more.
When you book us, you never have to worry about the cost. We always give you the best and most cost-effective solution, offer you options and give you estimates — all for FREE. What's more, we usually throw in deals and discounts to sweeten our transaction. This is because we care for you. We don't want you burdened by any unnecessary costs.
As such, when you have a damaged panel, we inspect it and only advice you to replace the damaged part. If only the bottom portion is damaged, we will recommend that you only replace said part and give you options on what to do to ensure that everything will still look well put together.
For your garage door panel replacement, we always carry all the best brands, including other parts that may be needed. Rest assured that while we always give the cheapest deals, we never scrimp on the quality of our products as well as our highest quality service.
Customized solutions just for you
Our technicians and employees are always professional. All of our garage door solutions are customized according to your needs and budget. This is why from 1998 until now, we were able to build a dedicated customer base who always go to us for the garage door needs.
Patronize Pro Master Garage Door Service now. Call us at 855-931-1331 and we assure you only the best customer service.